Tokoriki Diving is an owner operated PADI 5-Star Dive Centre based at exclusive Tokoriki Island Resort in the Fiji Islands.
Rainbow hued coral gardens, towering pinnacles and plunging drop offs—outstanding diving on our doorstep… 1200 species of fish, exotic Fijian endemics and fast moving sharks and game fish. Over 500 types of corals, cobalt seas and sheltered coves… all adding up to unforgettable experiences, whether for the seasoned scuba diver or the first timer…
The friendliest and most relaxed diving we have had anywhere. All the team are superb and very accommodating. The diving was a pleasure—something new on every dive.

Mark and Helen, Advanced Open Water Divers, New Zealand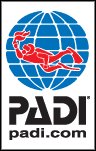 Our dive centre, located on the beach front at Tokoriki, offers a great variety of diving for certified divers as well as a full range of PADI courses. We specialise in Instruction for beginner divers. Our dive equipment is modern, good quality and maintained by qualified technicians and our dive boats are fast, seaworthy and easy to dive from.
The Lonely Planet Fiji Guide rates Tokoriki's dive centre as being "…equipped with excellent boats and gear… and visiting some pristine local sites…".
We are an environmentally friendly dive shop. We maintain our own moorings on most of our dive sites; on others the boat drifts. All of our staff have undergone accredited training in reef preservation and species identification. We have a 'No Touch' policy on all of our dives and actively promote good conservation practice.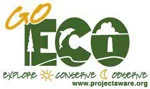 As a Go Eco operator we are committed to providing dive experiences that enhance visitor awareness, appreciation and understanding of the local aquatic environment.
With our policy of small groups, and our friendly and experienced dive team, we aim to give our divers a fun, relaxing experience, on uncrowded tropical reefs, very close to Tokoriki. We'll set up, carry and wash your gear, leaving you to simply turn up and jump on board!
About Tokoriki Diving and the Dive Team
In 1999 Will and Alex arrived in Fiji after five years living and working in Egypt. They took over the dive concession at Tokoriki Island Resort and have spent the years since building a highly respected independent boutique dive operation. In 2005 they diversified to take over the rest of the boating activities at Tokoriki Island Resort. Both Will and Alex work hands on in all areas of the business and they put their success down to this. A lot of hard work has been invested into building a caring, knowledgeable dive team and an inventory of good equipment and excellent boats. Protecting and understanding the marine environment that they are privileged to enjoy is a main priority. Their philosophy is to never lose site of the personal touch, and to make the most out of every dive for every diver.
Environmental Commitment
Over the last few years we have spent literally thousands of hours underwater on the reefs around Tokoriki Island, building an intimate knowledge of them and their inhabitants. and we care passionately about the welfare of the marine environment in the Mamanucas.
In previous years it was commonplace for dive and snorkel boats to drop anchor on the reefs; we have established a series of moorings around Tokoriki Island for the use of snorkel boats and kayakers, and we have put moorings on many of our more distant dive sites. At all other sites, the dive boat drifts.
Fishfeeding was also widespread, but is no longer offered on any of our dives or snorkels, due to the negative side effects on fish and reef.
In partnership with Coral Cay Conservation UK (CCC) and the Mamanuca Environment Society (MES), we have ensured that all our staff have undergone training in conservation best practices, and several of them are certified to carry out the internationally recognised Reef Check reef monitoring dives.
We were founder members of MES, a local NGO formed to promote conservation in the Mamanuca area.
Tokoriki Island Resort has hosted CCC (a British charity which carries out marine scientific surveys) for some time, and we have aided them through out their Fijian projects, with the lending of boats, equipment and other logistical support.
In addition to the unique PADI Project AWARE funded Giant Clams project and other specialties linked below, we participate in Project AWAREDive into Earth clean ups on a yearly basis. Furthermore, Dive Tropex Tokoriki is the latest PADI dive centre to be awarded with Project AWARE Go Eco Operator status in 2007.
In recognition of our environmental efforts, the Project AWARE Environmental Award for 2007, 2008 and 2009 has been awarded to Dive Tokoriki.
Tokoriki Diving
Tokoriki Island Resort
PO Box 10547
Nadi Airport
Fiji Islands