To take part in the Great Fiji Shark Count is simple, just follow these instructions…
To Operator
Before starting the month's survey, please fill out the form inside the back cover of the logbook detailing the sites you normally visit.
To Participants
Fill out ONE PAGE per dive, snorkel or fishing trip in the logbook.
---
Before going out
Before going out, fill in the top part of the first blank page, and put everyone's names on the list, including the group leader/ guide, and answer the questions about yourself.
Look over the identification poster with your trip leader/guide and try to remember the important ID points of the species you are most likely to see.
Ask your guide which species live on the sites you will be going to.
During your trip
During your trip, try to identify the species of any Sharks, Rays or Turtles you see, and remember how many you saw.
When you get back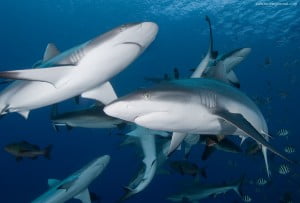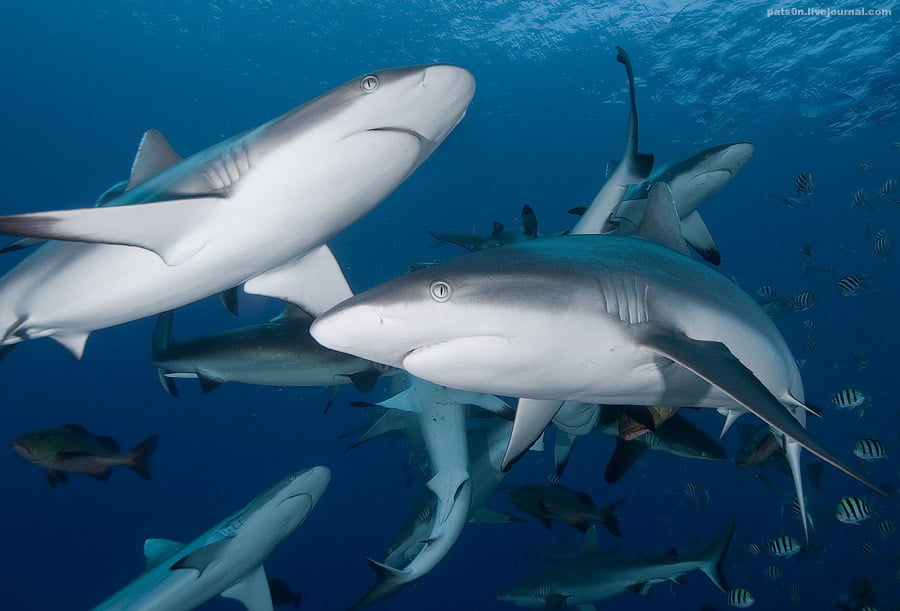 As soon as you get back, look again at the posters and make sure you have the identification correct. Discuss with your group and with your trip leader.
One person should write the names of all species seen at the top of the table, then each person should write how many of each species they personally saw next to their name.
The group leader/guide should make his/her observations on the line set aside for the leader.
NOTE: PLEASE FILL OUT A PAGE EVEN IF NONE OF THESE ANIMALS WERE SEEN
It is just as important to record that no animals were there as it is to record the times you do see them.
The group leader should also fill out the site details at the top of the page, such as site name, date, time, the habitats where the animals were seen.
THE COUNT IS WORTHLESS IF WE DO NOT GET THESE DETAILS.
The data can then be filled in on the Excel Sheet and emailed to us at Sha…@FijiSharkCount.com (once a week would be fine) or you can mail the entire log book at the end of the month to:
The Great Fiji Shark Count
c/o Resort Support
PO Box 2558
Government Buildings
Suva
Fiji
If you took any great pictures you'd like to share on the website, please send them to us at Sha…@FijiSharkCount.com, keeping file size to under 600 x 400 pixels or less than 300 KB if possible.