All the wonderful pictures used throughout The Great Fiji Shark Count, the websites, posters and PR materials were donated by these wonderfully gifted and generous photographers.
We would like to say Vinaka Vaka Levu (Thank you very much) to all of them:
Lill Haugen is a PADI diving instructor, underwater photographer and journalist from Norway.
Lill spent 2010-11 diving the tropical islands of Fiji, working on a number of dive-related projects.
Conveniently located only footsteps away from home base was the world famous Shark Dive in Beqa Lagoon, Pacific Harbour in Fiji. The Shark Dive hosts up to eight species of sharks, including Bull and Tiger sharks, which makes for interesting and very intense photography.
She was fortunate to dive regularly with Beqa Adventure Divers, providing photographs of Bull sharks for scientific purposes, and to tell the story of the sharks' plight.
These "shark tales" help the public understand shark behavior and the threats that sharks face, and hopefully support conservation efforts of sharks around the globe.
An Australian freelance underwater photographer using Nikon D90 and Nexus housing with dual Inon Z240 (type 4) strobes. Favorite diving is in Beqa Channel, Fiji, with the sharks.
Alexander Safonov is originally from Voronezh, Russia. he has lived in eastern Asia since 1998, currently residing in Hong Kong. He's a professional software architect by trade, working as a consultant with financial firms. He got his diving license in 2002, and began to experiment with underwater photography in 2004, starting with compact cameras and by 2006 progressing to the digital SLRs. His  favorite photography style is wide angle, and favorite subject – marine life, close and personal.
Sharks are his overall favorite animals, as they are a combination of beauty and danger. he has dived in numerous locations around the world, but his favorite is the South African Wild Coast during the annual Sardine Run phenomena. For photographers looking for close encounters with predators bait balls are the one of the best options as on single dive it's possible to see more predators than the average diver sees during a life time ! Among his other favorite destinations are Cocos Island, Fiji, Galapagos and Raja Ampat.
His work was published in various media around the world and he participated in several promotional and advertisement campaigns. He's always looking for exciting new photo-opportunities around the world involving close encounters with marine life.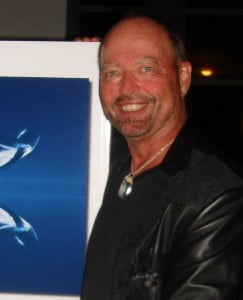 Photojournalist TIM ROCK travels the world for underwater, aerial, cultural, marine and travel related images. He is an experienced photographer and writer specializing in the ocean realm. Beautiful corals reefs, dolphins and whales, models and beaches are among the featured subject in the colorful, compelling galleries.
TIM ROCK attended the journalism program at the University of Nebraska – Omaha and has been a professional broadcast and print photojournalist for 30 years. The majority of those years have been spent in the Western and Indo Pacific reporting on environmental and conservation issues. He has won the prestigious Excellence in the Use of Photography from the Society of Publisher's in Asia. His TV show was an ACE award finalsit.
He also lists many other awards for documentaries, television shows, photography and writing. He works as a correspondent for numerous Pacific Rim magazines.
He is the author and contributor to ten Lonely Planet/Pisces series guides including The Diving and Snorkeling Guides to Thailand, Belize, Cayman Islands, South Africa & Mozambique, Bonaire, Chuuk-Pohnpei-Kosrae, Palau, Bali & Lombok, Guam & Yap, Papua New Guinea and The Philippines.
He currently owns a gallery in Guam at the Fish Eye Marine Park. Rock's photographic work is represented by his own Guam-based agency and by top photographic agents worldwide.
His work is featured in coffee table books, international magazines and other worldwide venues.
http://web.mac.com/lupodiver/Lupos_World/Lupos_World/Lupos_World.html 
Mary O'Malley sits on the Board of Directors, Shark Savers. As a long-time diver and accomplished photographer, Mary has personally encountered over thirty different species of sharks and has always been fascinated by them.
When she learned they were being devastated by commercial fishing, driven mainly by the demand for shark fin soup, she decided to dedicate herself to conservation efforts aimed at saving them.
Mary is a long time supporter of Shark Savers, and has been active with a number of shark conservation campaigns – from changing shark tournaments to catch and release, pushing for local legislation to protect sharks, organizing shark conservation events, letter writing campaigns and petitions.
She currently leads Shark Savers' Sanctuary Program and provides strategy and leadership on several international consumer-awareness campaigns.
Edward Dorson
UW Photographer, Ocean Activist, Author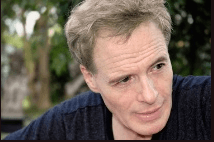 Edward Dorson is a U.S.-based underwater photographer, author, educator and staunch activist for ocean ecosystems worldwide. His images appear in dive and ocean related publications and his fine art prints have been exhibited in private and public galleries. Edward travels extensively in the Indo-Pacific, including frequent trips to Fiji.
Edward's conservation activity includes being a key figure in establishing Palau as the world's first shark sanctuary, as well as creating the global campaign to veto legislation seeking open seasons on Palau's threatened Napoleon wrasse, Bumphead parrotfish, and grouper. Stateside, Edward was instrumental in getting passage of the U.S. Shark Conservation Act and has conducted numerous campaigns to preserve species and habitat in U.S. waters.
The emotive qualities Edward instills with underwater imagery reflect his advocacy for people to revere the sea and its inhabitants: "A strong marine conservation ethos must be cultivated for the sake of the ocean's beings and a world that requires their continued existence."