About Shark Savers:
Founded in 2007, Shark Savers' campaigns and programs focus on education, action, and results; results that save sharks and their habitats. Shark Savers brings shark conservation to the international community in many compelling forms, motivating people to stop consuming sharks, partnering with local groups and NGO's to create shark and ray sanctuaries, supporting shark fin trade bans, documenting the global status of manta and mobula rays, and engaging divers as citizen scientists.
Shark conservation is an enormous challenge because sharks are being fished out of the oceans by the millions and cannot reproduce fast enough to overcome this intensive fishing pressure; and, in many areas, this over-exploitation is often driven by the shark fin trade, to supply the demand for shark fin soup. Sharks are already depleted in many of the areas where they were once plentiful.
Shark Savers enables people to make a difference and take a stand in their homes, their communities, and all over the world for sharks. Today, over 10,000 Shark Savers members from 99 nations share a sense of urgency to take action to protect sharks.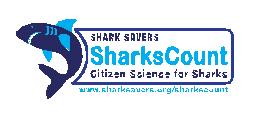 Shark Savers' Mission:
"Our mission is to save the sharks." We empower people to take action by getting involved in our programs and campaigns to aggregate and maximize their impact for the cause of protecting sharks.
See 'Our Programs'.
[vimeo=http://vimeo.com/16722361]
Shark Savers' SharksCount Program
"We're counting sharks, because every shark counts."
SharksCount engages divers as 'citizen scientists' for sharks. We empower divers to count and identify the sharks that they see on their recreational dives. SharksCount provides the tools to log and share shark sightings with us for conservation purposes.
What is 'citizen science'?
A network of volunteers, many of whom may have no specific scientific training, performing research-related tasks such as recording species observations accumulated over time to reveal local trends.