The crew at Mad Fish Dive Centre are a dedicated team of professionals who look forward to guiding you through some of the best dive sites in the world.
As the only dive operation located directly on the world famous Great Astrolabe Reef we will zip you the abundant coral reefs of the 4th largest barrier reef in the world in minutes.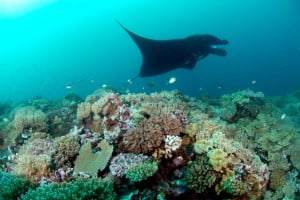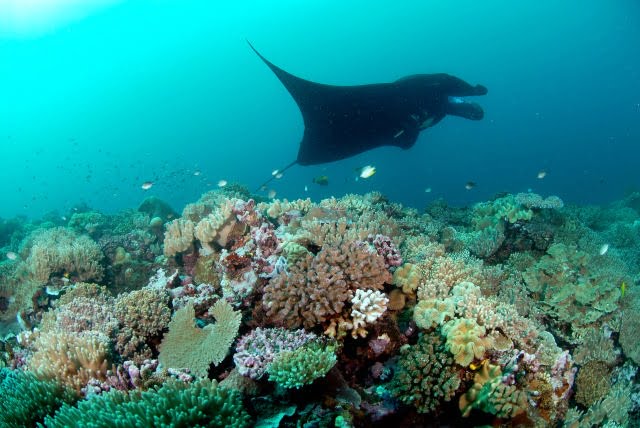 Combined with simple access to The Manta Dive, Fiji's only year round manta dive site, Mad Fish Dive Centre truly offers divers easy and comfortable access to some of the best diving Fiji can offer.
With a fully stocked dive centre and access to some of the best scuba diving in the world on the Great Astrolabe Reef,  Mad Fish Dive Centre is the prime diving operation in Kadavu.
It is rated as one of the world's premier diving locations offering a great diversity and spectacle in coral structures and marine life.
The reef adopted its name in 1827 following French explorer Dumont d'Urville's collision with the reef in his vessel "The Astrolabe".
There are three major passes into theGreat Astrolabe Reef, classified as anoceanic ribbon reef.
The outer reef falls steeply 100ft/30m, followed by gentle sediment and rubble covered slopes to a depth of over 200ft/60m.
In some areas parts of the reef have separated from the broad crest and formed pinnacles with valleys in between them. Depths in these valleys are as shallow as 15-30ft/5-10m. There are numerous caverns and caves at all depths. Beyond this the reef wall drops more than 1600m to the ocean floor.
The North Astrolabe, a circular atoll barrier reef, was recommended for development as a marine reserve and park, and although no action has yet been taken, Mad Fish Dive Centre andMatava are actively supporting the effort.
The reefs of this atoll barrier reef fall steeply to 120ft/35m before the first bench, although the northeast corner has numerous pinnacles with shallow passes between them into the lagoon. An automated lighthouse sits atop the Solo Island in the middle of the lagoon.
Fiji has the world's most beautiful coral reefs. That's why we made the IMAX® film, Coral Reef Adventure, here.

Howard & Michele Hall, underwater filmmakers and photographers
---
DIVE ME was custom designed for the specific diving done inKadavu, Fiji Islands. Based on a proven hull design by NAIAD Designs from New Zealand, the boat was further developed by Bluewatercraft in Navua, Fiji Islands to allow a dry, safe ride, while allowing easy access to the water from the back twin dive platforms.
In keeping with Matava's policy of 'buying Fiji' and supporting local community capacity building, Mad Fish Dive Centre made the decision to build the vessel in country. This has allowed many of the tradesmen in the boat building industry once more gain advanced technological skills required to build a high end alloy vessel.
DIVE MEis fitted with the newest state-of-the-art twin 4 stroke SUZUKI 140hp Outboard Engines. 4-strokes are the cleanest outboard engines currently available. Suzuki 4-stroke outboards are noted for the low fuel consumption, low exhaust emission, low noise and outstanding reliability. When compared to conventional 2-stroke engines, 4 strokes:
Improve fuel efficiency (25-45 percent).
Reduce hydrocarbon emissions by 75-90 percent.
Reduce smoke smell.
Are quieter.
"With the addition of this new state-of-the-art dive boat we have placed Matava as the premier dive resort in Kadavu." said Matava Director, Mr Richard Akhtar. "Adding a vessel of this advanced calibre to our other dive boats in our fleet solidifies Mad Fish Dive Centre as the only PADI 5 Star Dive Centre on Kadavu".
Matava – Fiji's Premier Eco-Adventure Resort Mr Akhtar finished by saying "We would like to thank all friends and clients of Matava and Mad Fish Dive Centre past and present who have contributed to the success of our dive resort and we look forward to exciting times ahead diving the Great Astrolabe Reef from DIVE ME."
Technical Specifications
| | |
| --- | --- |
| Name | DIVE ME |
| Length | 23ft / 7m |
| Engine | Twin 4 stroke SUZUKI 140hp Outboard Engines |
| Top Speed | 30 knots |
| Cruise Speed | 22 knots |
| Range | 60 n.m. |
| # Divers | 16 max, normal 12 |
| # Dive Staff | 2 +1 |
| # Scuba Tanks | 40 |
| Year Built | 2009 |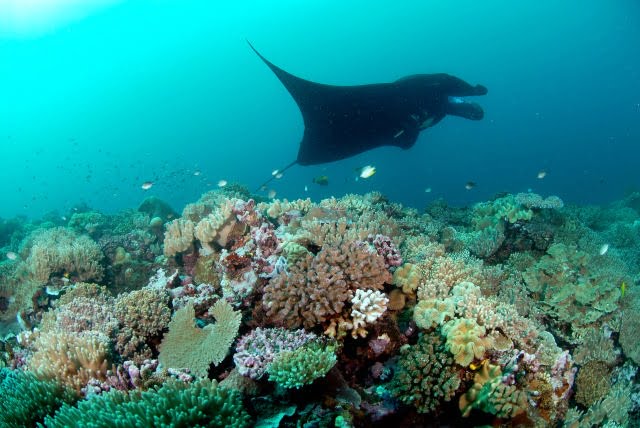 Click here to book your diving trip to the Fiji Islands today and see all the mantas and pristine tropical reefs on the Great Astrolabe Reef on Kadavu!